South Africa's railway network is the domain of state-owned Transnet Freight Rail and the Passenger Rail Agency of South Africa (PRASA). Transnet Freight Rail is the largest railroad and heavy hauler in Southern Africa, with about 21 000km of rail network, of which about 1 500km are heavy haul lines. Its rail infrastructure represents about 80% of Africa's total. PRASA is responsible for most of the passenger rail services in the country – it owns a 2 280km rail network and has access to Transnet's freight network.
Over the last five years, about 220m tonnes of freight is transported by rail per year. On average, rail accounts for 25% of overall freight movements in South Africa. An estimated 100 local companies and number of international players are involved in the railway industry. Metrorail – commuter rail services operator in the major urban areas is a division of PRASA. Metrorail's rail network services the major metropole areas in Gauteng, KwaZulu-Natal, Eastern Cape and Western Cape. The Gautrain, Africa's first rapid rail urban train, connects Pretoria and Johannesburg to OR Tambo International Airport.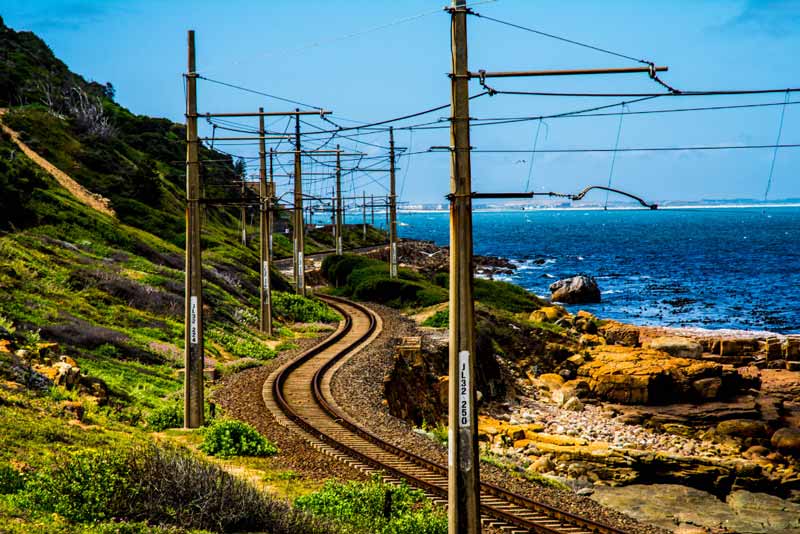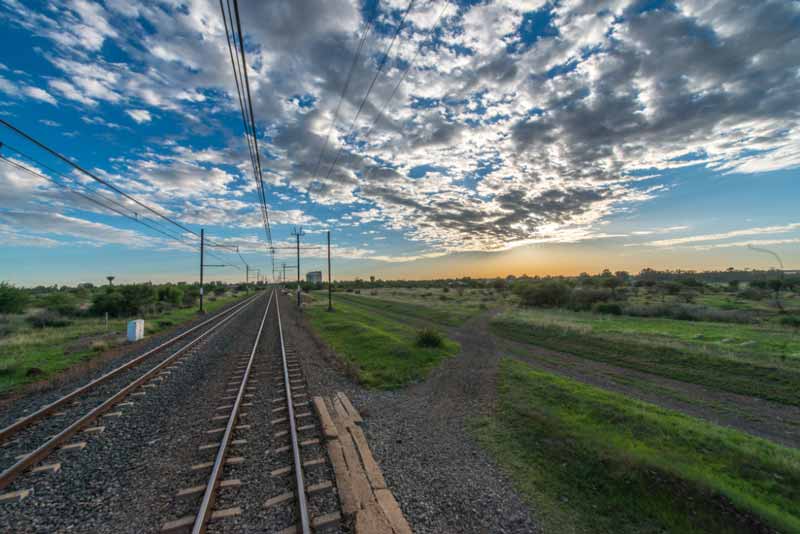 The proposed National Rail Policy plans to stimulate a renaissance in the South African railway sector by introducing remedial infrastructural investment plus institutional interventions to position rail as the backbone of the national transport sector. Total capital expenditure by Transnet in the 2016 financial year reached R34bn with R11.1bn spent on the expansion of infrastructure and equipment and R18.5bn spent on maintaining capacity in the rail and ports divisions. For the 2017/2018 fiscal year, the Minister of Transport allocated R19bn for the revitalisation of the infrastructure. PRASA has invested in the procurement of 1 200 new trains consisting of up to 7 224 rolling stock over a 20-year period. The first 600 trains are expected to be delivered between by 2025 at a cost of R58bn. The remaining trains will be procured between 2025 and 2035. Given the 65% local content requirement, this programme is expected to create attractive opportunities for local manufacturing.
The Gautrain Management Agency plans to embark on a bold plan over the coming years to extend the existing system with new track and stations to serve a wider area, including extensions to all three routes. The project is expected to cost more than R110 billion on track and 19 new stations and R24.4bn on improving the existing network to get even more people to use the train.
In addition to rolling stock and rail infrastructure development driven by government procurement, the supply of raw materials, parts, components and services provides attractive opportunities for local and foreign investors.
Key opportunities in the railway value chain include:
Railway parts and components
Advance material for urban trains
Bulk cargo handling
Route design and network planning services
Electronic fare collection system
Rolling stock depot design
Infrastructure upgrading
Critical Infrastructure Programme (CIP) The CIP is a cost-sharing incentive available to approved applicants or infrastructure projects. Infrastructure is deemed "critical" to the investment if the investment would not take place without it, or if the investment would not operate optimally. Downstream Steel Industry Competitiveness Fund (Dscif) The Industrial Development Corporation (IDC's) Dscif provides quasi equity and loans for activities such as modernisation/upgrades of plant machinery and equipment, capacity expansion of existing plants, process improvements, working capital, industry quality certification and development/testing of prototypes.
Investing in South Africa's Railway Industry Fact Sheet
We look forward to hearing from you
Reach out to us for information on how we can facilitate your investment journey