South Africa is home to Africa's most advanced and largest chemicals sector. The sector is diversified and highly mature, spanning fuel and plastics fabrication to pharmaceuticals and supplies a wide range of industries. An abundance of minerals gives South Africa basic chemicals industry a competitive advantage. The industry produces about 600 types of chemicals.
The sector is dominated by a few integrated local and international manufacturing companies of which the 20 largest account for close to 90 percent of the sector's revenue. Today, South Africa is highly regarded as being the world leader in coal-based synthesis and gas to liquid technology. South Africa comprises around 0.5% of global chemical production capacity with petrochemicals comprising about 55% of all chemicals produced locally. The sector employs approximately 171, 376 people.
A key industry player and strategic investor, SASOL is a major energy and chemical company, is one of the largest companies in the sector. Sasolburg is the central hub for the chemicals sector in SA with companies clustering in the Vaal Triangle. Newer chemical company plants are being built close to coal-based plants or large domestic markets. Durban and Mossel Bay have both identified chemicals as an important part of their economic strategies and emerging as smaller but significant hubs for chemical production. Chemical companies are mainly based in Gauteng, KwaZulu Natal, Eastern Cape and Free State.
Some of the leading companies with a presence in South Africa include Renergen, SASOL, Omnia, DOW, CHEM, BASF, AECI, Clariant, Brother Enterprises, Afrox, Foskor and Pelchem. Some of the more recent companies making investments in the country include Anaex, Brother Enterprises, Dry Ice International and Petregaz SA.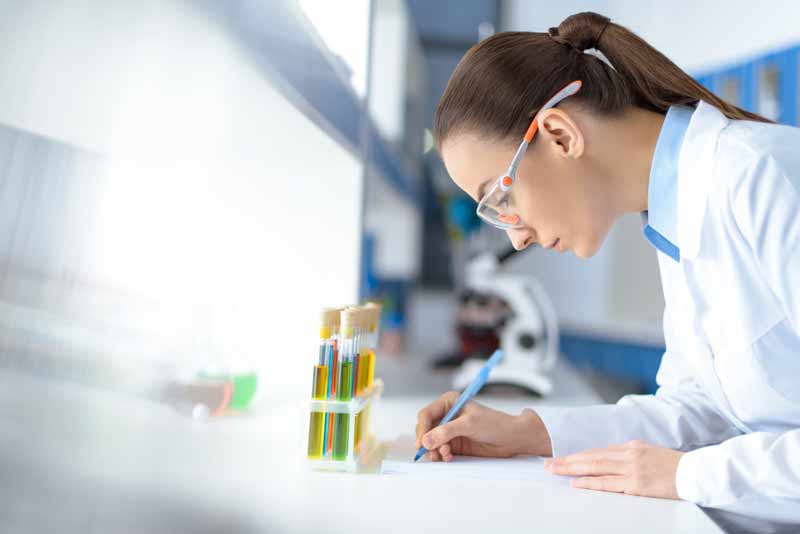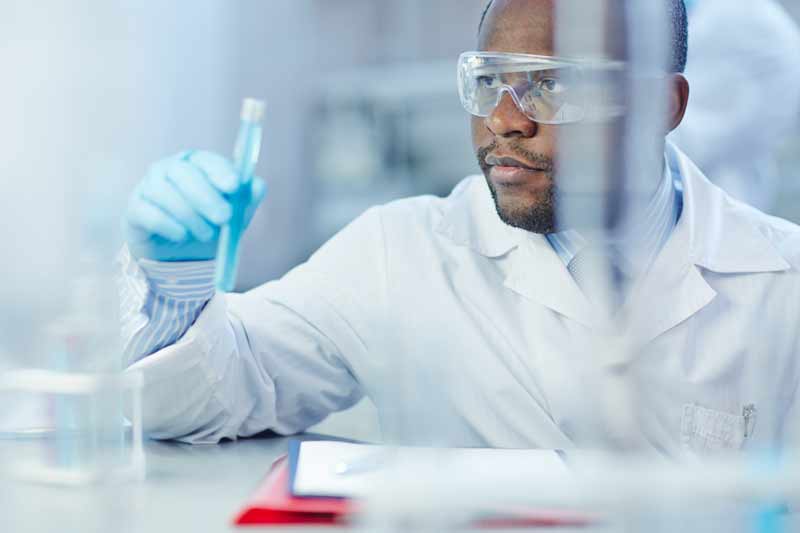 A number of opportunities for local manufacturing has been created as a result of the Coronavirus pandemic and local manufacturing being encouraged with a number of interventions being placed by government to encourage uptake and partnerships for manufacturing by local and international players in the sector. Some of the opportunities include the roadmap for hydrogen and demand for dry ice as well as exploration of renewables in the sector. A masterplan is being developed for the sector.
There is a continuing, keen interest in the value chain to explore hydrogen as a source for clean energy as governments are looking to reduce the carbon footprint. This opportunity would also support SA's platinum sector. There are a number of green hydrogen initiatives in place including Anglo American's fuel cell electric vehicle mining trucks and Impala Platinum trialling the use of the fuel cell electric vehicle forklift fleet at its Springs refinery.
As a result of the focus on the COVID-19 vaccine rollout in the country and the region, another emerging opportunity is in the demand for dry ice.
The market has also seen a shift into the production of sanitisers and a number of established and new entrants have set up manufacturing facilities to develop sanitisers used in the fight against the pandemic.
There are a number of associations in the country that work in collaboration with government and can aid the companies including the Chemicals Association (CAIA), the SA Chemicals Institute (SACI) and the International Council of Chemical Association.
A dedicated service offered by InvestSA, a focal point for all investors interested in setting up a manufacturing facility in the country provides information and support to all foreign investors including developing a strategic framework of structured engagements through the investor life cycle. Based on the relationships with key and strategic stakeholders in the country, InvestSA is able to facilitate the necessary introductions and engagements with the key role players in government that impact on the business and industry of the investors.
A number of government institutions and developmental financial institutions that are accessible to provide funding and non-funding assistance include Department of Trade, Industry and Competition (dtic), Council for Scientific and Industrial Research (CSIR), Department of Small Business Development and their implementing agencies including Small Enterprise Development Agency (SEDA) and Single Enterprise Financing Agency (SEFA). Companies can establish in Special Economic Zones and enjoy the suite of incentives offered by Special Economic Zones. A number of other programmes are offered through the Department of Trade, Industry and Competition including the Black Industrialist Programme, Export Marketing and Investment Assistance. A number of hubs and clusters and incubation facilities also exist to assist the small and medium companies which include CHEMIN, CHEMCITY, Durban Chemical Cluster to name a few.
The African Free Trade Area which came into operation in January 2021 also presents a vast array of opportunities to set up manufacturing facilities in SA and export into the region as well as leverage the current agreements in place to export.
Although the South African industries remain dependent on chemical imports, local manufacturing of key chemicals and advanced materials will help to reduce the dependency and improve the competitiveness of the sector.
Some of the emerging trends and opportunities include:
1. New Materials
2. Emergence of Nanotechnology
3. Hydrogen
4. 3D Printing
5. Alcohol for Sanitisers
6. Shale Gas
7. Fluorspar beneficiation
8. Manufacturing of titanium oxide pigments and fine chemicals.
InvestSA looks forward to partnering with the potential investors in the sector.
Investing in South Africa's Chemical and Advanced Materials Fact Sheet
We look forward to hearing from you
Reach out to us for information on how we can facilitate your investment journey