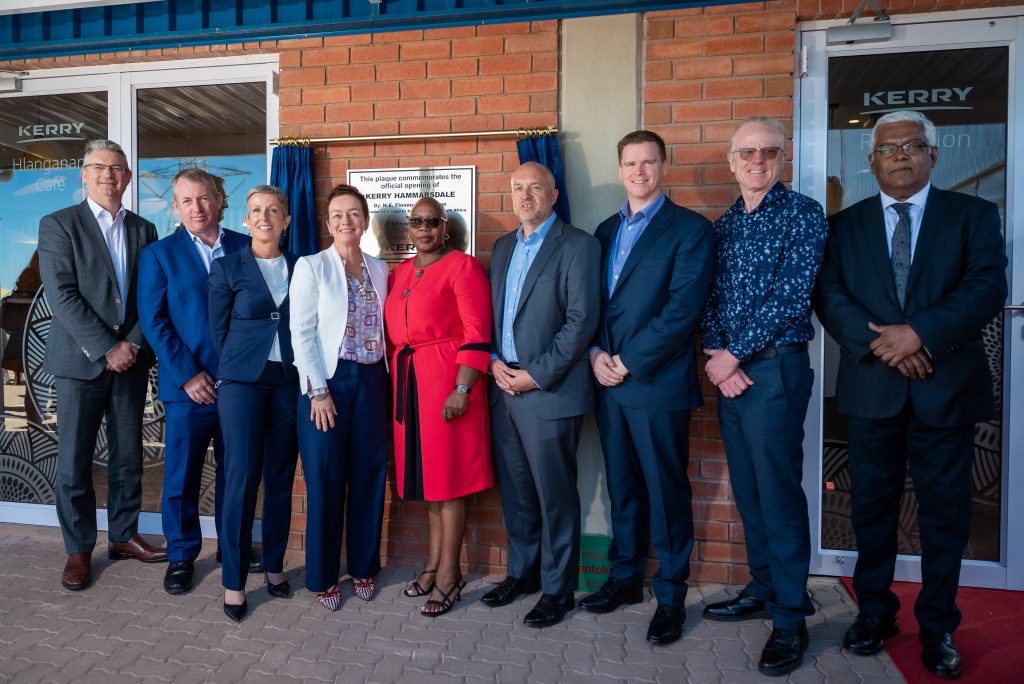 With the R650 million investment Hammarsdale is set to have an immediate and ongoing positive impact on the economy of KwaZulu-Natal and South Africa at large by contributing to GDP growth, supporting skills-development and generation of additional tax revenue.
Impact on the South African economy
The project is recognised as a key strategic investment, not only in the region of Kwa-Zulu Natal but also within South Africa's food manufacturing industry, and has been included as part of the South African Presidential investment drive to stimulate sustainable, equitable and inclusive growth as the foundation for socio-economic transformation in the country.

Impact on the community
The Kerry MyCommunity program supports food, nutrition and health initiatives and organisations within the local community. In South Africa, 32 organisations were supported since 2020, and every employee has paid time off to volunteer in the community. This is more than being a good neighbor, it's about growing together for a healthy future in South Africa.
In partnership with Siyakha Consulting, which assists with design and implementation of Enterprise Development programmes in the Hammarsdale area, Kerry will continue to seek out and realise growth in KwaZulu-Natal for its community in the greater eThekwini region.
Reduced impact on the environment
The Hammarsdale facility reduces Kerry's environmental impact through purpose designed environmental features. The new facility is designed as one of the company's most environmentally efficient manufacturing sites with numerous sustainability features including low energy usage equipment, solar power generation to reduce consumption from the local grid, waste heat capture and efficient water capture, reuse and reduction.
Impact on capacity
Increase Kerry SA's output capacity by 40%. The total capacity is 40 000 tons per annum with future expansion to 50 000 tons per annum, across 4 different technologies, including Dry Blending, Liquid Flavour Blending, Spray Drying, Reaction Flavours.
Kerry Hammarsdale as a gateway to Africa
South Africa is in a unique position to service East, Central and West Africa, and has the integrated production capacity, systems and technology to cater across the continent. This supports Kerry's focus on emerging markets and expansion into new markets by 2026.
For more information, visit http://www.kerrygroup.com, or contact jnb.kerry@fleishman.co.za for any media queries.